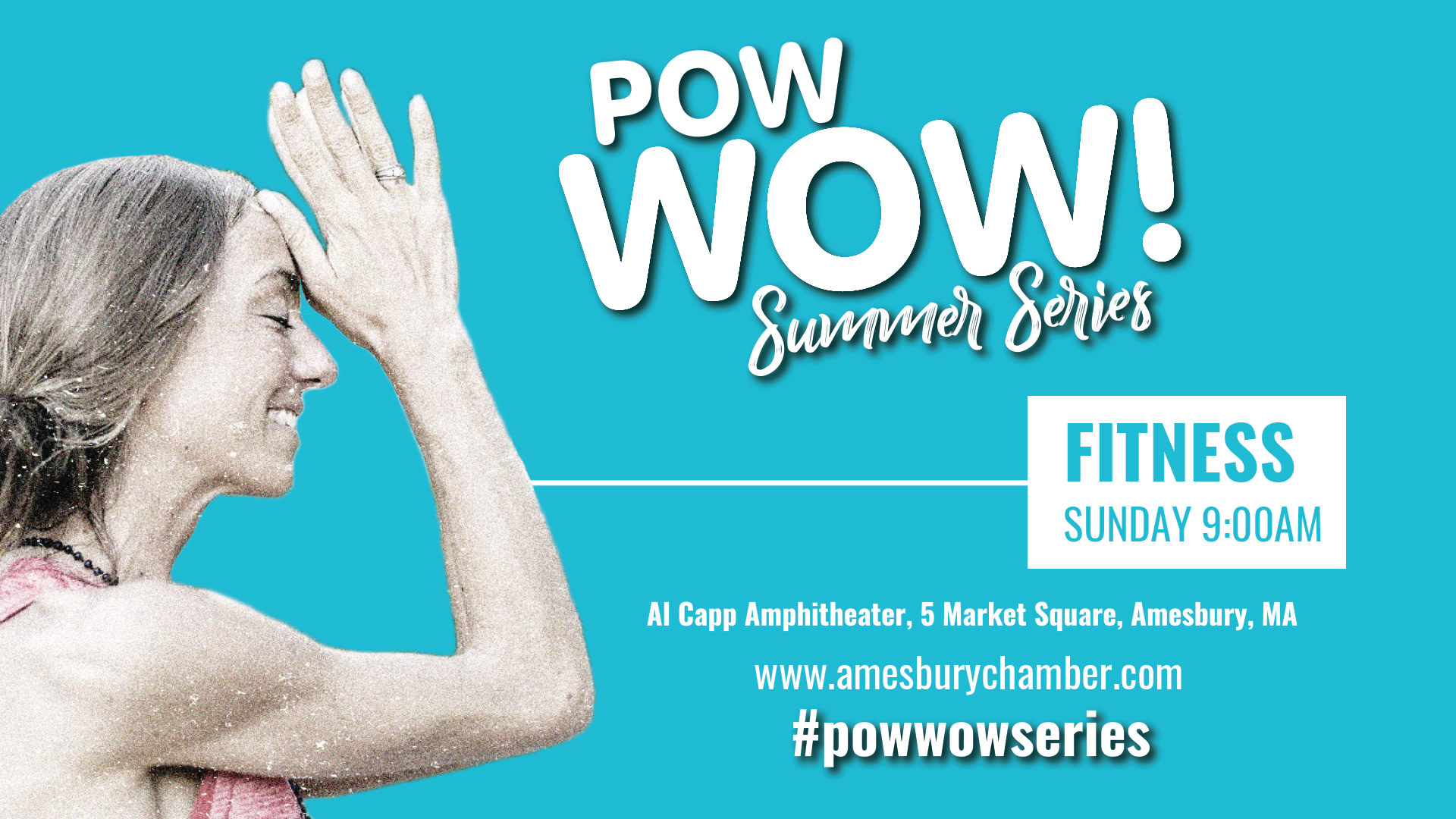 With the help of our sponsor Anna Jaques Hospital and our incredible instructors, we are making the summer of 2019 a fit and fun season for our community. These fun classes will be offered for FREE in Amesbury's Amphitheater at 9 am on Sunday mornings this summer! No equipment needed* (yoga mat if you have one for yoga classes).

This Sunday join Boston Sports Clubs for a workout, then have the rest of the family come down at 10AM for show by Magic Fred the Magician. A fresh flower market with Greenery Designs, Earthy Krunchy Snacks & flor de cafe will also be downtown to help jump start your day! Stay in town for shopping and a yummy lunch!

Additional PowWow! Summer Series sponsors include: Newburyport Five Cents Savings Bank, Institution for Savings, Essex County Asset Builder Network, Hedgehog General Store, Gould Insurance Agency, Board & Brush Amesbury, MA, Morrill Electric, and m silver company. For a full schedule visit our facebook events tab or amesburychamber.com --> Local Events or pick up a brochure at the Chamber office.

*Note - these events will be canceled if there is inclement weather. Updates will be made in this event.
*The Amphitheater is located in the heart of Amesbury along the PowWow River. Parking can be found in the municipal lot at 6 Water Street. Walk towards 5 Market Square and under the brick archway to find the Al Capp Amphitheater.