12 Oakland Street Suite 1
Thursday, January 17, 2019 (5:00 PM - 7:00 PM)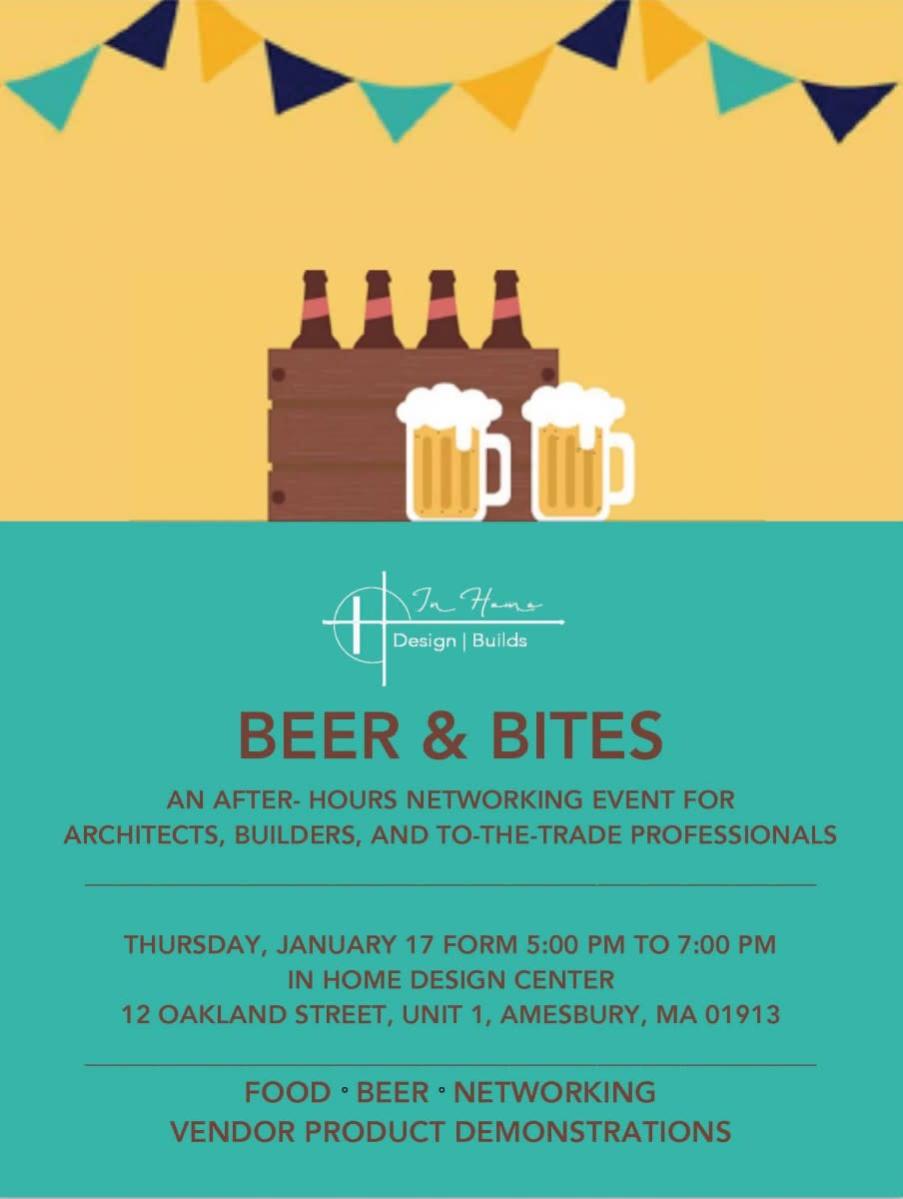 The In Home Design Center invites all builders to their Brews and Bites networking event on Thursday, January 17th from 5:00 pm to 7:00 pm, located at their showroom in Amesbury, MA. This event will be a great opportunity for builders looking to make new connections and collaborate with others in the industry.
Here is a brief description:
Pella, as well as other unique vendors will be present
Builder discounts and deals will be discussed
Register online at www.inhomedesigncenter.com.
Event Contact:
Jennifer Evans
Contact Organization:
In Home Design Center