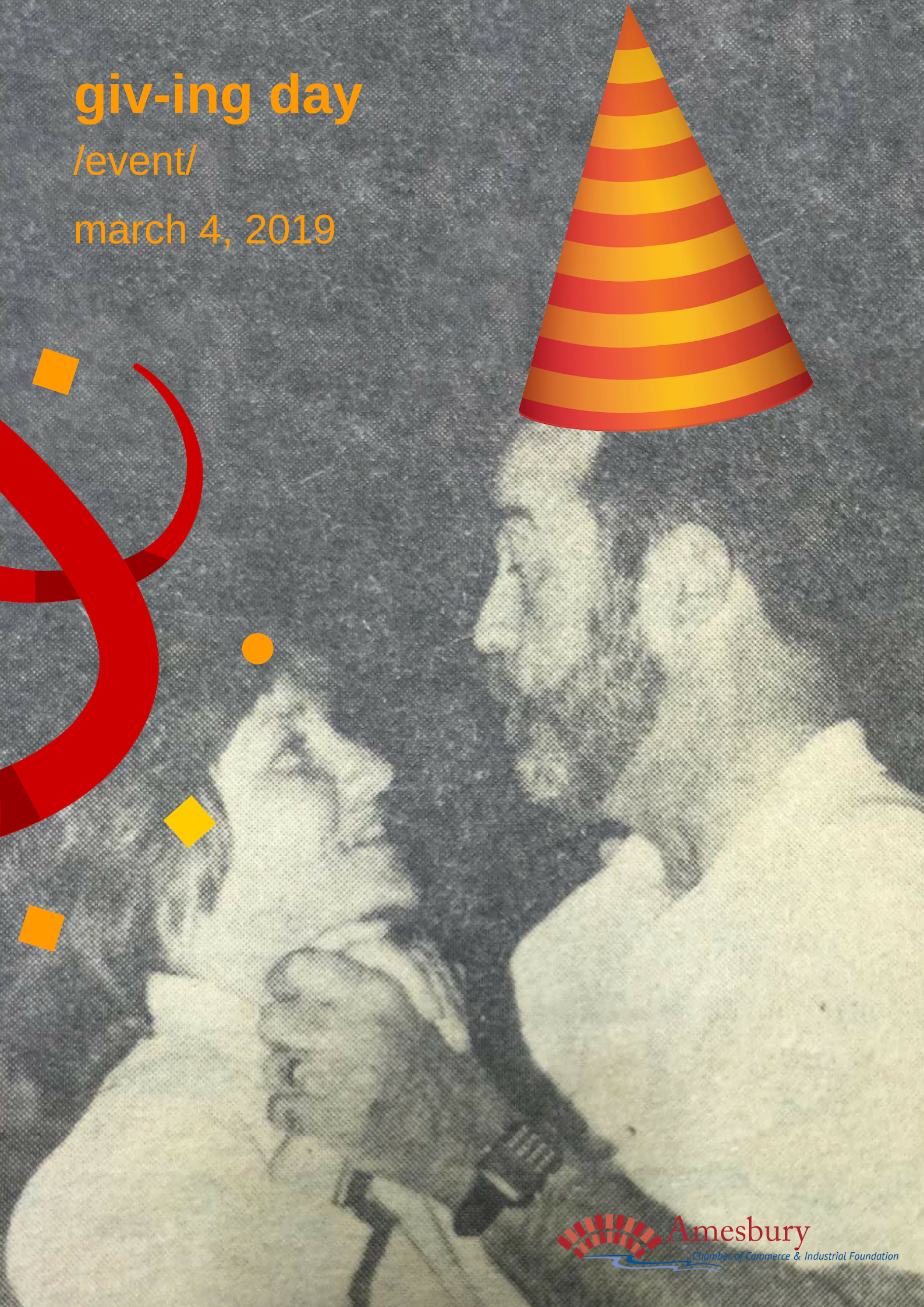 Let's celebrate Peter Gray's birthday! Peter served our community in many ways. He was an educator who served on the Amesbury Educational Foundation, Amesbury School Committee and laid the groundwork for the banking program at Amesbury High School. He coached minor league baseball, was a charter member of AYRBall and was an active Rotarian. In 1994 the Amesbury Chamber of Commerce recognized Peter as Citizen of the Year.
Friends and colleagues characterized Pete as a loyal friend and mentor. He cared deeply for his family and the "community family".
The Amesbury Chamber of Commerce awards annually the Peter Gray Memorial Scholarship in the amount of $500 to an AHS graduate who has been actively involved in community service and is pursuing further education in business.
As business owners you know that every dollar and every hour makes a difference. Join us on Giving Day, in Pete's honor, by making a contribution of any amount, at any hour, to the Peter Gray Memorial Scholarship. As a business community this is our way to mentor Amesbury graduates who make great citizens.
On Peter's Birthday, March 4th, you can make a gift by:
cash, check or credit card at the Chamber of Commerce between 8am and 5pm
credit card over the phone between 7am and 7pm by calling 978-388-3178
cash or check from your desk by having a runner come to you, call 978-388-3178 between 7am and 7pm (10 minute radius)
credit card online at any hour by processing a 'registration'
check by using our mail slot at 5 Market Square.
Event Contact:
Kassandra Gove
Contact Organization:
Amesbury Chamber of Commerce