5 Market Square
Amesbury
,
MA
01913
United States
Friday, June 14, 2019 (6:30 PM - 8:30 PM) (EDT)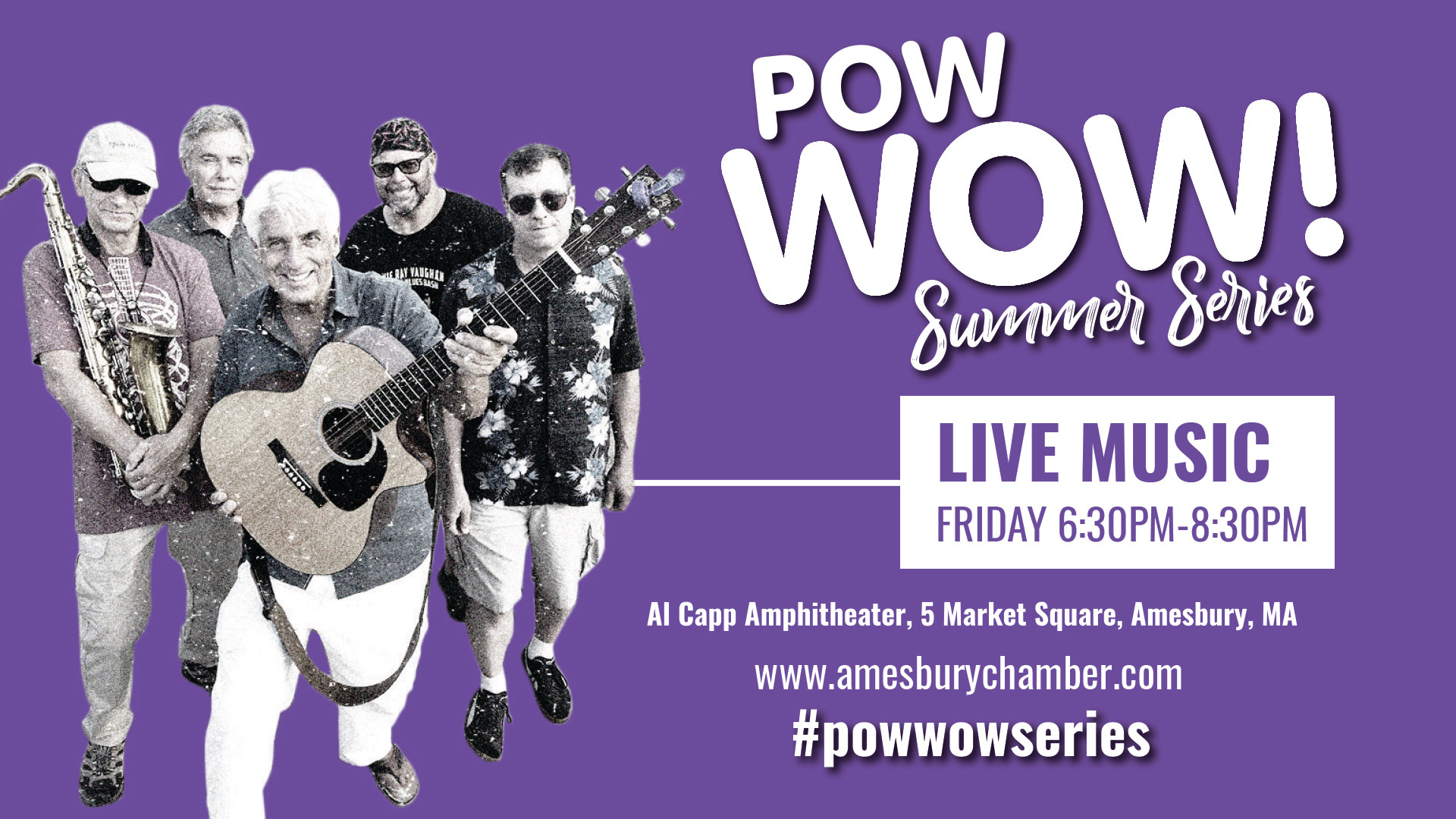 The Amesbury Chamber of Commerce presents a summer of music, movies, kids activities, fitness and more. While school slows down and summer ramps up we'll start with music on Friday nights.

We invite you to visit our local shops and restaurants as you make your way to the amphitheater where Ryan Fitzsimmons will be playing some tunes from 6:30-8:30pm. While you enjoy the music, Crave will be selling 2 for $5 Pulled Pork Sliders & Sisters of Anarchy Ice Cream all be back this week to satisfy your sweet tooth!

Thanks to our sponsors, Newburyport Five Cents Savings Bank, Essex County Asset Builder Network, Anna Jaques Hospital, Hedgehog General Store, Institution for Savings, Board & Brush Amesbury, MA, Gould Insurance Agency, M. Silver Co., and Morrill Electric these events are FREE! Bring your family and friends and enjoy an evening in downtown Amesbury!

For more information:

Ryan Fitzsimmons
www.ryanfitzsimmons.com

CRAVE Brasserie & Wine Bar
32 ELM STREET, AMESBURY, MA 01913
www.cravefoodandwine.com
www.facebook.com/CRAVE-Brasserie-Wine-Bar-131716016854885/
www.instagram.com/craveamesbury/

Sisters of Anarchy Ice Cream
www.instagram.com/sisters_of_anarchy_ice_cream/
www.facebook.com/sistersofanarchyicecream/
www.fisherbrothersfarm.com

*The Amphitheater is located in the heart of Amesbury along the PowWow River. Parking can be found in the municipal lot at 6 Water Street. Walk towards 5 Market Square and under the brick archway to find the Al Capp Amphitheater.

*These events will be canceled if there is inclement weather. Updates will be posted in this event.
Event Contact:
Kassandra Gove
Contact Organization:
Amesbury Chamber of Commerce