Tuesday, February 1, 2022 8:00 AM - Monday, February 28, 2022 8:00 PM (EST)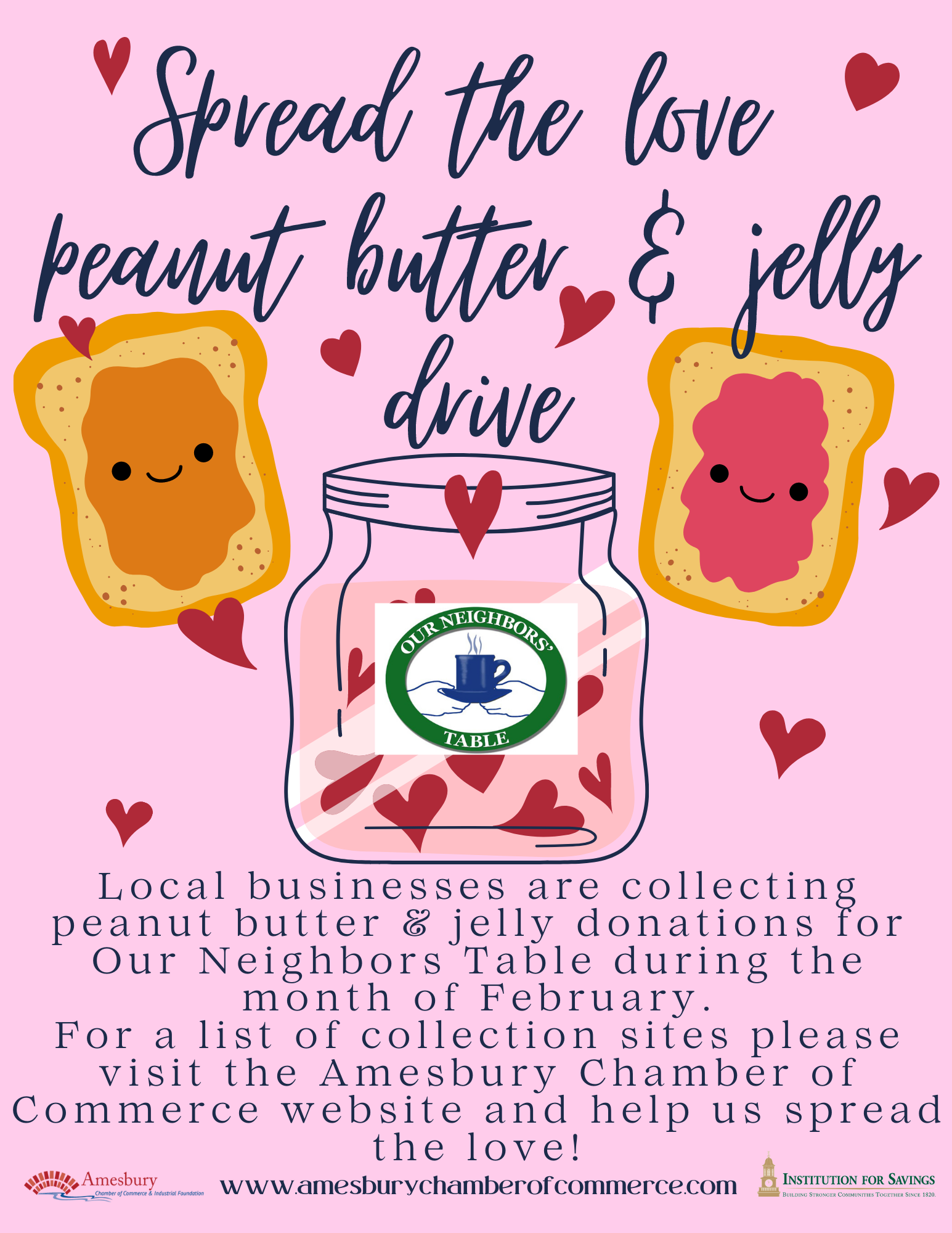 Help us spread the love in the month of February!
Donate a jar of peanut butter and/or jelly at any of our collection locations to help fulfill the needs of community members serviced by Our Neighbors' Table.
The food pantry program at Our Neighbors' Table provides groceries, fresh foods, and toiletries to more than 300 households from 12 cities and towns each week across 4 pantry locations, and delivers groceries and hot meals to home-bound individuals in 3 towns.
Peanut butter is one of ONT's most needed items and we're glad you're here to help us spread love as thick as you would peanut butter! Let's fill the peanut butter & jelly shelves at the pantry!
Collection locations:
Amesbury Chamber of Commerce | 5 Market Sq.
Bernadette's Day Spa | 36 Main Street
Board & Brush | 25 Main Street
Dynamic Balance | 26 Millyard, Unit 7
Institution For Savings, (Amesbury Office) | 150 Main St.
Newburyport Bank (Amesbury Office) | 40 Friend Street
Ovedia Artisan Chocolates | 36 Main St
Keep checking back as more are added to our list!
Event Contact:
Amesbury Chamber of Commerce
Contact Organization:
Amesbury Chamber of Commerce