Physical
14 Cedar Street Suite #105
Membership Types(s):
Entrepreneur - One time, one year offer for new businesses in their first year of business
COVID-19 Service Adjustments:
Kitchen to Aisle Catering is offering their first ever "take out menu" for this Friday, March 20th.
With all restaurants being shut down (with the exception of takeout) for the next few weeks we wanted to offer some home cooked meals that are delicious for the whole family to share.
Please check out our menu below and if you're interested in ordering any food for the weekend please place your order on the link below.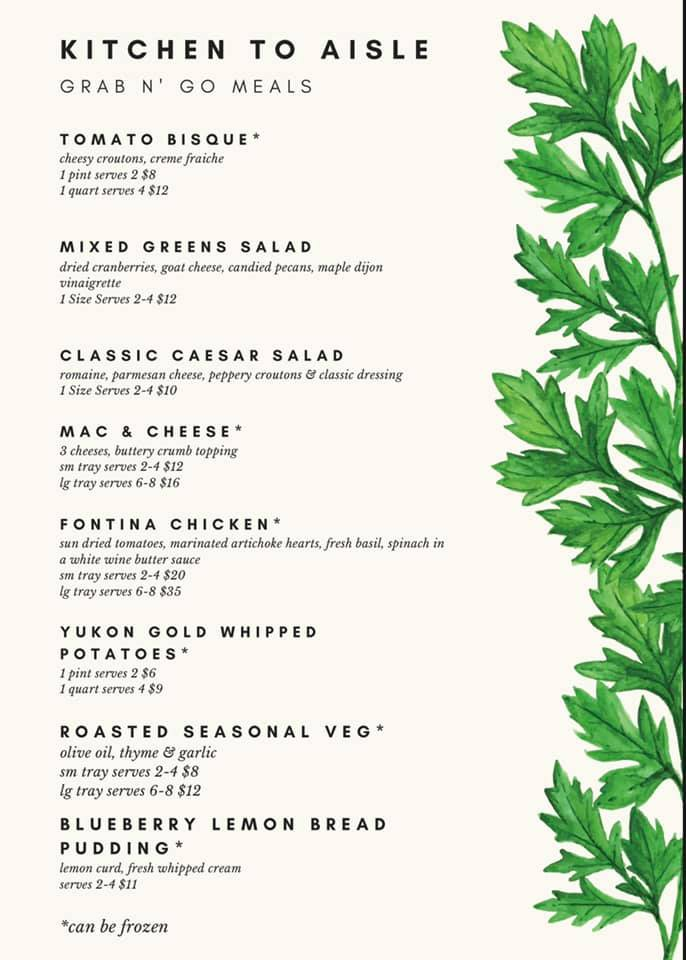 *Food portions range from 2-8 people.
*Please inform us of any food allergies when placing your order.
*Pick up food times will be this
Friday, March 20th from
3:30-6:30pm at:
Kitchen Local
14 Cedar Street
Amesbury, MA. 01913
*All orders must be placed by Friday at 12pm.
And if you're looking for some yummy sweets for dessert please go support our girl Jennifer Williamson at Jenny's Wedding Cakes !
*Website to place your food order:
Upcoming Events
Welcome our New Members