Friday, May 11, 2018 (7:30 AM - 1:30 PM)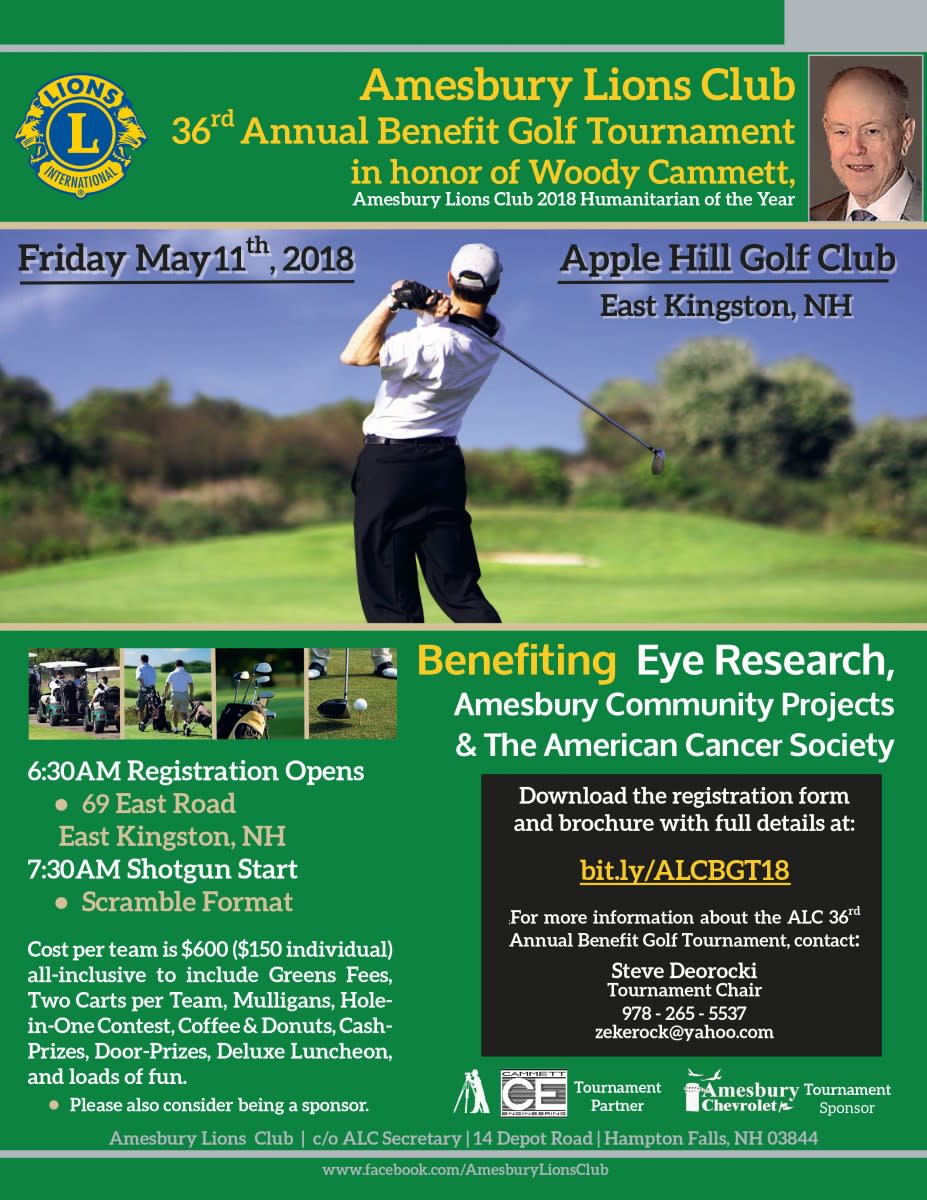 Join the Amesbury Lions for a day of golf, good eats and great fun, as well as to celebrate the many contributions that Woody Cammett, the Amesbury Lions Club 2018 Humanitarian of the Year, has made to the community as a very active and giving business leader and champion of Amesbury.
The Tournament will raise funds for Eye Research, Amesbury Community Projects and the American Cancer Society. Being held in the rolling hills of New Hampshire at Apple Hill Golf Course on May 11th. A scramble format, registration fees include 18 holes of golf, two carts per team of four, mulligans, coffee & donuts in the AM, a deluxe luncheon, cash prizes, door prizes, and loads of laughter!
Where there's a need, you'll usually find a Lion. LIONS roar!
Event Contact:
Steve Deorocki
Contact Organization:
Amesbury Lions Club