45 Fern Avenue
Amesbury
,
MA
01913
United States
Friday, September 27, 2019 (9:30 AM - 11:00 AM) (EDT)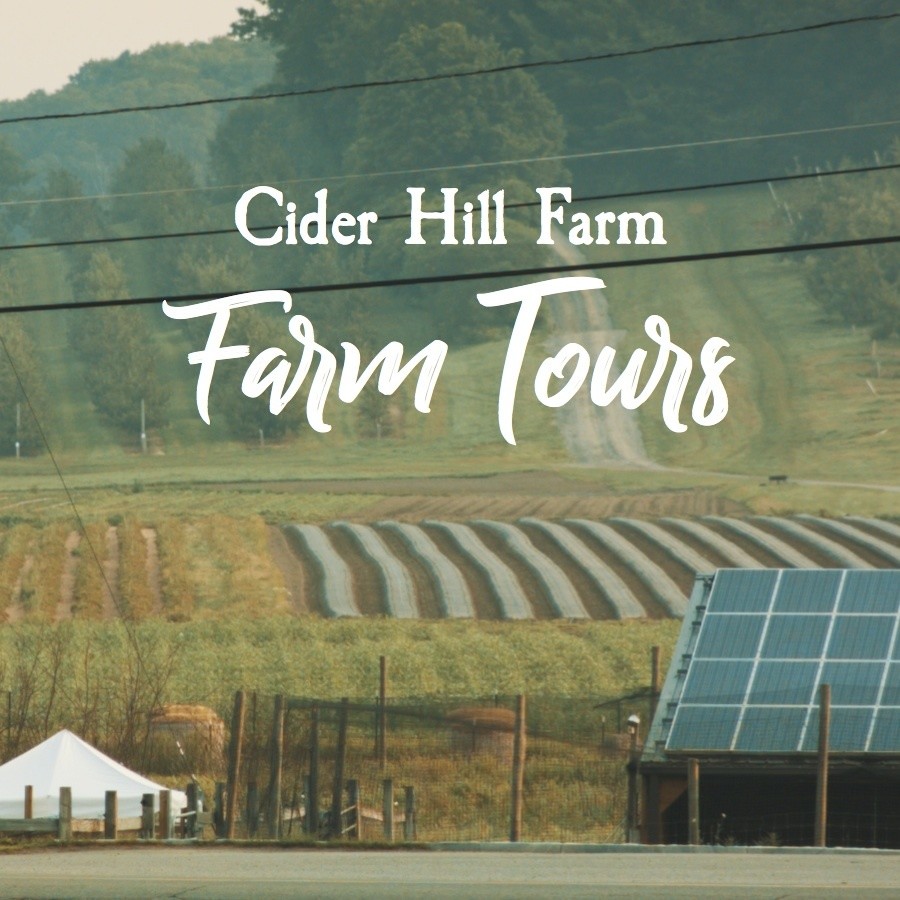 Have questions about Massachusetts agriculture? What actually happens in those greenhouses? How is produce grown, maintained and harvested? Maybe you are a little uncertain but hungry for more information... and that's GREAT!
Join Cider Hill Farm for a monthly behind-the-scenes tour as we dig into the inner workings of New England's active and historic farming industry. Come learn. Our knowledgeable staff guide with you through the immense abundance and variety that New England offers while you travel comfortably on our hayride vehicles.
We'll explore each section of the 145 acre farm for a deeper understanding of the growing process. We promise you will both enjoy and learn.
Location & Departure Register:
Cider Hill Farm, 45 Fern Avenue, Amesbury, MA 01913
Meeting spot:
Look for the "Farm Tour Here" sign outside the Cider Hill Farm Store
Departure times:
Please arrive early, check in with your farm guide and be ready for an on time departure.
Parking:
free Tours and property are ADA accessible Pets are prohibited per Health Department. Trained service animals permitted.
Questions: events.ciderhill@gmail.com
About Cider Hill Farm
Cider Hill Farm, nestled in scenic Amesbury, MA is a 145 acre family farm tended and cared for with an old-fashioned work ethic combined with modern strategies that increase organic matter. Founded in 1978 by the Cook family, Cider Hill Farms is best known for a huge selection of pick-your-own crops starting mid June with strawberries, followed by raspberries, blueberries, peaches, plums, nectarines, pears and apples into the late fall. Our mission is to cultivate, nurture, and grow relationships; growing good food is simply a by-product of this mission and the calling of our dedicated farm family. CSA & Farm Store Cider Hill Farm Store, open daily 8 am - 6 pm early May until the week before Christmas, offers classic, fan-favorite cider donuts from our scratch bakery along with our own vegetables, cider, honey and eggs, gift items.
Event Contact:
Valerie Rosenberg
Contact Organization:
Cider Hill Farm