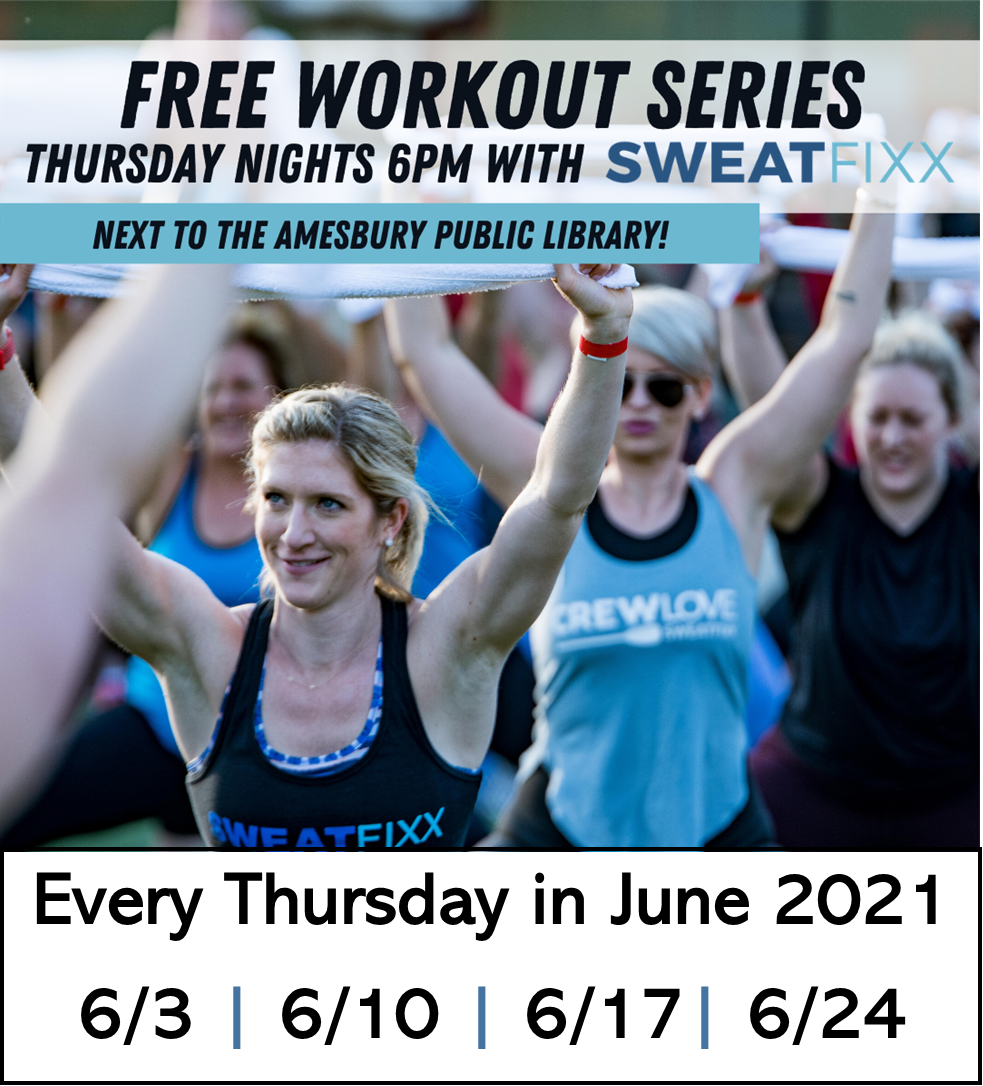 Join the professional team from Sweat Fixx Amesbury as they lead a FREE, outdoor workout on the lawn next to the Amesbury Public Library. They'll be holding these free sessions from 6pm -7pm on each of the Thursdays in June. Just show up and get ready to work!
Sweat Fixx will be doing their GRIT workout:
5 blocks of work including AMRAPs, ladders, timed circuits. Most will be done with bodyweight movements but some resistance band movements may be included. Modifications will be provided for any higher impact moves.
This 2021 summer series program, including free season-long fitness, is made possible in partnership with: