Tuesday, May 18, 2021 (12:00 PM - 1:00 PM) (EDT)

**FREE REMOTE EVENT** For members of the Amesbury Chamber of Commerce
ZOOM LINK HERE. Access will be made approximately 10 minutes prior to the event.
This past year has presented our businesses with challenges we could have never anticipated. Fortunately, elected leaders at all levels provided the support many of our members needed as they navigated the planning and recovery process.
State Senator Diana DiZoglio was one of those officials, regularly engaging our Chamber, our members, and our broader community to ensure we had the information we needed, and the support we required. She did it while serving much of that time as the Senate Chair of the Joint Committee on Community Development & Small Business.
The Amesbury Chamber of Commerce has teamed up with SERVPRO of Haverhill/Newburyport to organize an update and discussion with Senator DiZoglio. While we look forward to when we can return to in-person gatherings, this one will take place over Zoom.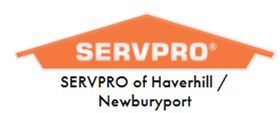 If you have questions about this event, or even questions that you'd like to ask of Senator DiZoglio, please feel free to email Phil DeCologero at Phil@AmesburyChamber.com
Event Contact:
Phil DeCologero
Contact Organization:
Amesbury Chamber of Commerce