68 Elm Street
Amesbury
,
MA
01913
United States
Amesbury Senior Community Center

Thursday, May 30, 2019 (2:00 PM - 4:00 PM) (EDT)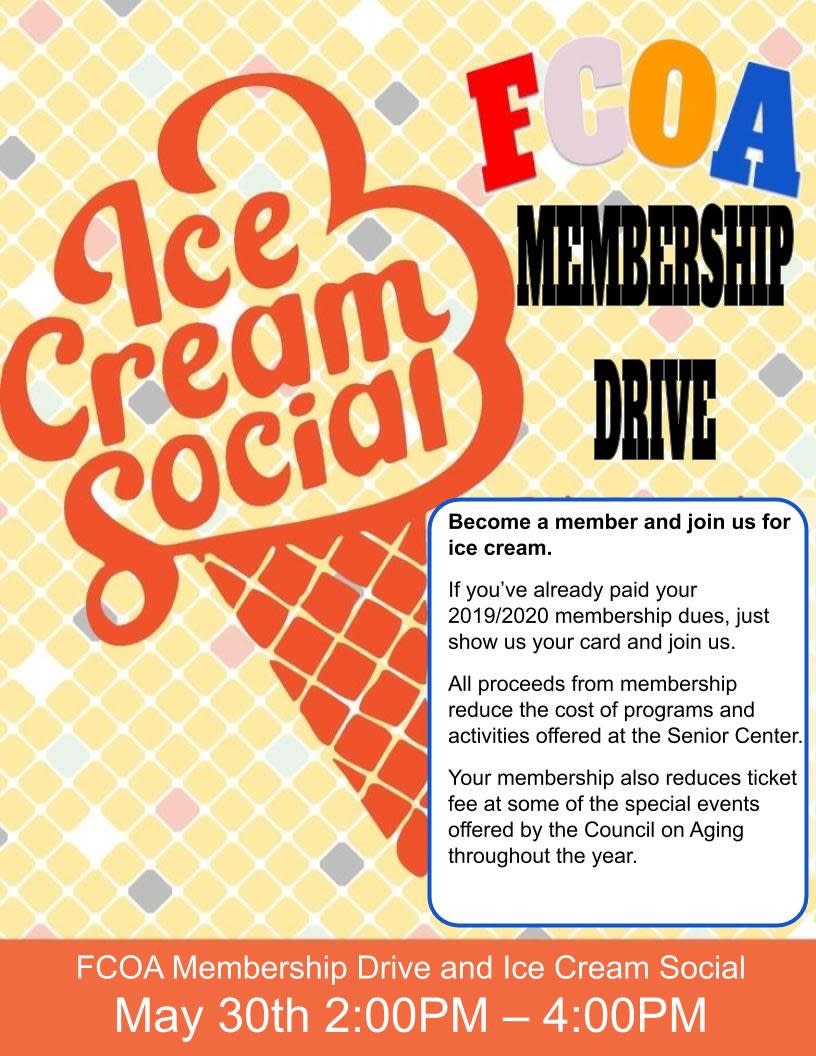 The Friends of the Amesbury Council on Aging is having a membership drive at the Amesbury Senior Center. It's an old-fashioned Ice Cream Social for all current and new members. If you've already paid your 2019/2020 membership dues, just show us your card and join us...or, renew your membership or sign up as a new member for just $6 and get your ice cream. It's the perfect way to meet old friends, make new friends, and enjoy an ice cream cone! All proceeds from membership reduce the cost of programs and activities offered at the Senior Center, as well as reducing ticket fees at some of the special events offered by the Council on Aging throughout the year.
Contact Organization:
Amesbury Senior Community Center
Contact Description:
Friends of the Amesbury Council on Aging, andy.gilmore2@verizon.net