Wednesday, January 16, 2019 (6:30 PM - 8:30 PM)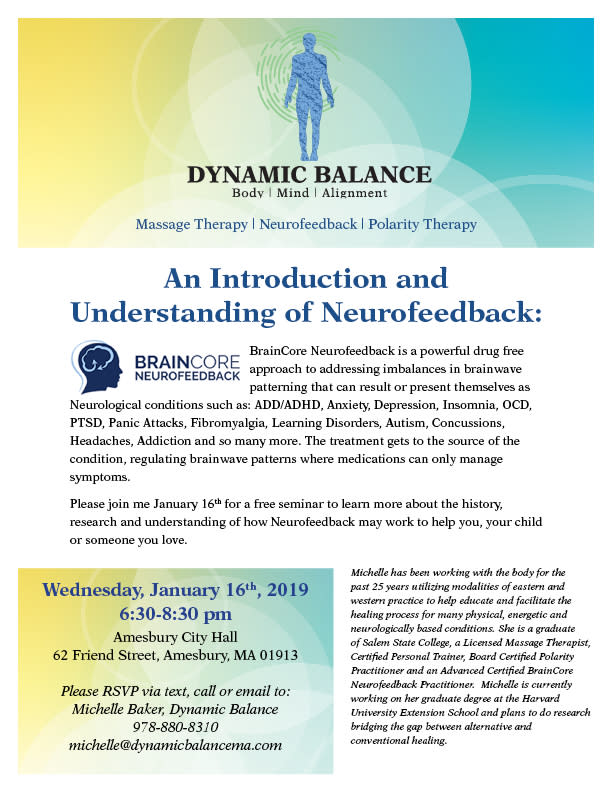 Join Michelle Baker for this free informative seminar discussing a brief history of Neurofeedback, an understanding of it's concepts and information on how it can possibly help you, your children or someone you love. Neurofeedback is a non-invasive drug free treatment for many neurologically based conditions from behavior issues, depression, anxiety and autism It also works to aid in addiction recovery, help strengthen the brain after injury like concussions and strokes and even improve athletic peak performance. There will be time at the end for questions and answers.
Please RSVP by text, phone or email.
Event Contact:
Michelle Baker
Contact Organization:
Dynamic Balance