Friday, June 28, 2019 (12:00 PM - 1:00 PM) (EDT)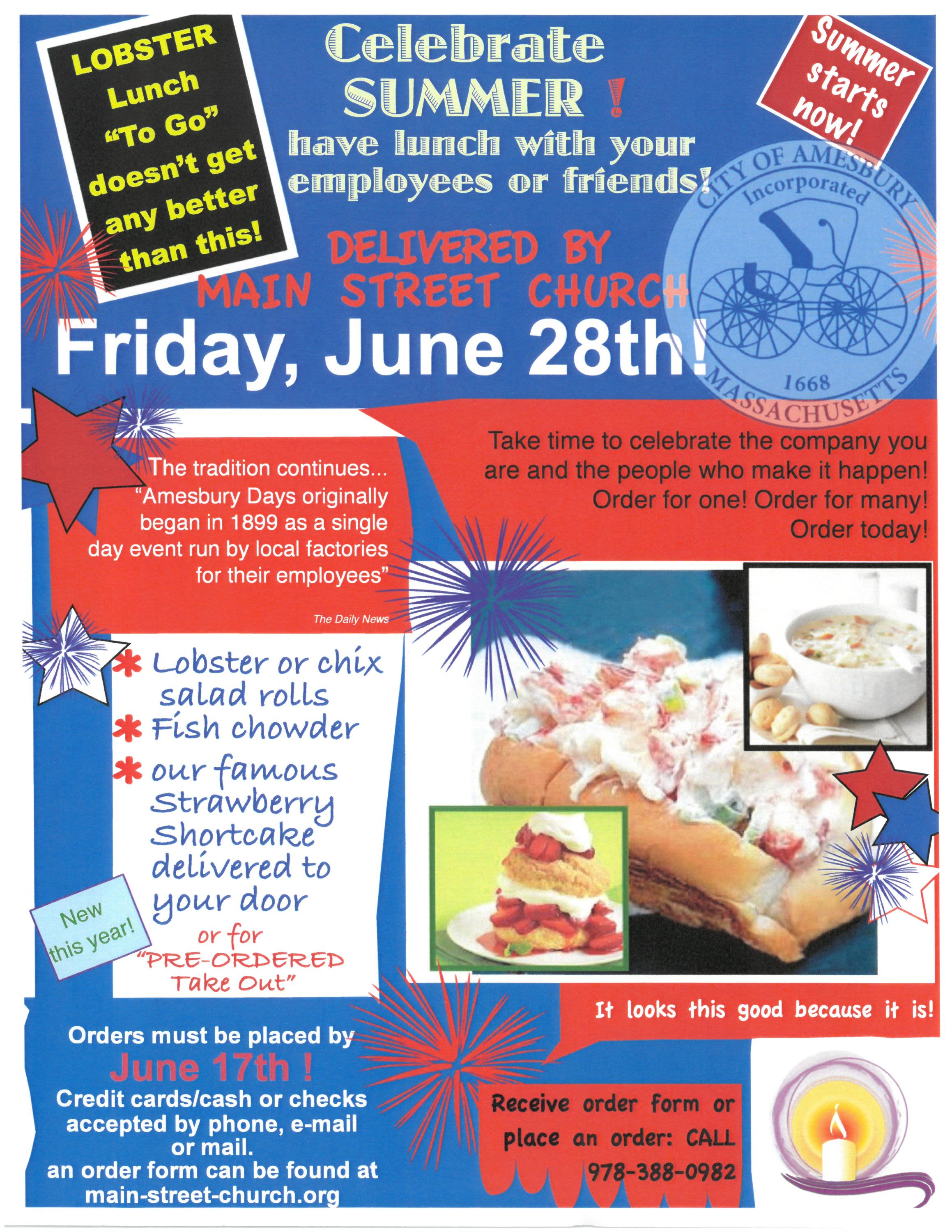 Dear Neighbors, area businesses and friends;
Celebrate SUMMER! Why not start the July holiday off with our "pre-sold Friday Lunch" delivered to local businesses and friends! We look forward to taking orders for our famous lunches again this year, which can be delivered to your place of business or this year we will have a "pick up" window at the church for pre-ordered meals.
Having lunch together is a great way to say thank you to your valued employees or simply gather a group of friends together for lunch and place a "group order". Orders are individually packaged and options include a 1/4 lb. lobster roll or chicken salad sandwich, chowder, strawberry shortcake, chips and water and can be picked up or delivered to your office between Noon and 1:00 on Friday, June 28th.
Orders can be taken by phone or e-mail (using credit card). Please reach out to us if you have questions!
Orders must be received by Friday, June 17th!
Event Contact:
Stacy Lamson
Contact Organization:
Main Street Congregational Church UCC