110 Haverhill Road
Bldg C, 2nd Fl
Boston North Technology Park

Monday, May 13, 2019 (8:00 AM - 10:00 AM)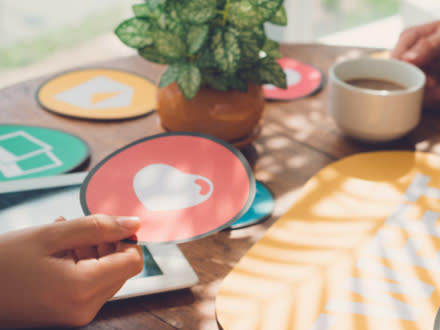 We are excited to be bringing back our Marketing Monday mini-series with our second workshop, this time we are focusing on Design & Print Marketing for Business. In case you were wondering, print isn't dead! Despite the rumors, print is still one of the important avenues used to reach customers. In this workshop you will hear best practice tips for creating or revamping your logo, laying out a brochure or even creating a poster to market your business. This is a hands-on workshop, so bring your laptops, phones and any existing printed materials with you for review.
This workshop will be led by Jerrie Hildebrand of Kishgraphics. Jerrie specializes in creating marketing materials such as brochures and rack cards, logo design and advertising for small to large businesses in the tourism, education, technical, and hospitality industries.
The series will end next Monday:
May 20th will feature Kelsey Graves focusing on Instagram.
This series is complimentary for Chamber members, $10 general admission. Space is limited, please register in advance by clicking "Register for Event" above, calling 978-388-3178 or emailing info@amesburychamber.com.
Event Contact:
Tami O'Brien
Contact Organization:
Amesbury Chamber of Commerce