Thursday, March 14, 2019 (11:30 AM - 10:00 PM)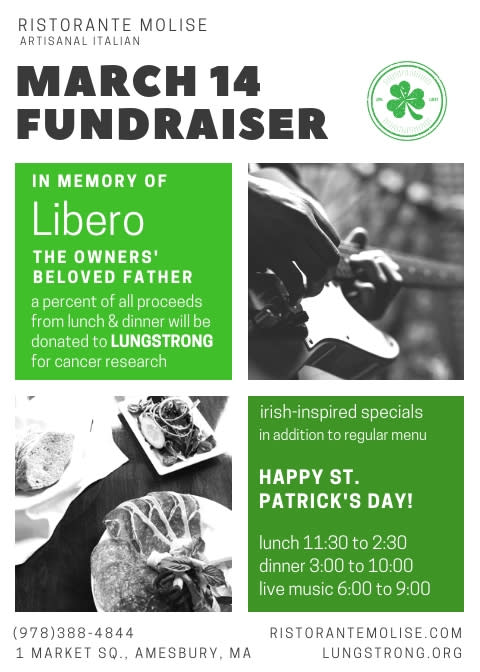 On Thursday, March 14th, Ristorante Molise is holding a special event supporting LUNGSTRONG - a charity raising money for lung cancer research - in memory of their father Libero.
Owners Antonietta & Elisa will be donating 25% of proceeds from lunch & dinner on this day to the cause.
Lunch is served from 11:30AM to 2:30PM, dinner (with some Irish specials!) from 3PM to 10PM, and live music with Irish musicians from 6PM to 9PM.
Call to make your reservation! (978) 388-4844
Event Contact:
Kassandra Gove
Contact Organization:
Amesbury Chamber of Commerce